Clint Ward - Playwright, Producer, Director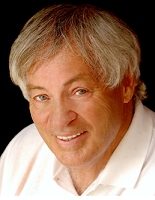 Clint Ward has been involved in theatre for over 50 years, directing almost the entire Gilbert and Sullivan Operetta repertoire and many plays. Ward first worked with Maestro Brian Jackson in 1974 when they staged Trial by Jury and followed that in 1975 with a production of Kander and Ebb's Cabaret. In 1976 they collaborated on The Merry Widow and in 2008, the pair reunited with A Little Music in the Night. Ward's first foray into original theatre was in 2004 when, with Murray McLauchlan, he co-authored a new Canadian musical, Eddie. Spitfire Dance reflects Ward's life long love of aviation, beginning with pilot training in the Royal Canadian Air Force (RCAF) through almost 40 years with Air Canada, and ending with several years in Corporate Aviation.
Brian Jackson - Music Director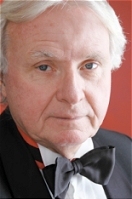 Brian Jackson is a Canadian conductor, organist and pianist and was Principal Pops Conductor of the Kitchener-Waterloo Symphony, Orchestra London and the Victoria Symphony. He was a child prodigy and began performing as a concert pianist at age of six and as an organist at the age of twelve. In 1965 he graduated from the University of Oxford with a Bachelor of Music and went on to earn a Master of Music in 1968 from that university. He pursued further conducting studies with Karel Ancerl and Victor Feldbrill in Toronto, Richard Lert in Los Angeles and Hans Swarowsky in Vienna. He was the conductor of the Peterborough Symphony Orchestra through 1972. A grant from the Canada Council enabled him to study conducting further in Detmold, West Germany and he was conductor of the International Symphony of Sarnia and Port Huron from 1978 to 1982. He then relocated to Kingston, Ontario to assume the post of conductor of the Kingston Symphony. In 1985 he was conductor of the Ontario Youth Choir. He also worked as a guest conductor with the National Arts Centre Orchestra, Symphony Nova Scotia, Toronto Operetta Theatre, Toronto Symphony Orchestra, the Winnipeg Symphony Orchestra, and the Vancouver Symphony Orchestra, among others. In 2013 he made his debut with the Saskatoon Symphony playing and conducting his Tribute to Liberace. In the theatrical world, he continues to act sing and accompany himself in a tribute to Flanders and Swan and the show This Sceptred Isle.
Karen Cromar
* appears with the permission of Canadian Actors' Equity Association.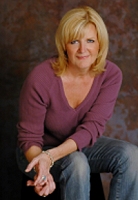 Karen Cromar has been a professional actor in stage and film for 15 years. She studied acting in Toronto, Montreal and London, and was classically trained in voice and piano at the Royal Conservatory. She now co-directs a 25-voice sacred church choir. Years ago, Karen started out singing with Alannah Myles' first group which soared to fame with the hit song Black Velvet. Now Karen plays guitar and keyboard and sings in the classic rock band Nightshift. She co-directed The Wizard of Oz and Oklahoma! and is a founding member/actor/producer of The One Actors. Karen is a bit of a chameleon and can play many character types. In addition to holding the lead or principal female roles in Camelot, Annie, Once Upon A Mattress, The Music Man and The Sound of Music, she has also played a turn-of-the-century man in the musical. The Club, a jazz singer in Murray McLauchlan's World Premiere Eddie, multiple characters in the challenging two-hander play Harvest (Hudson Village Theatre), all three women in Last Of the Red Hot Lovers (The Piggery), the only character in the one-woman show Shirley Valentine (Eleanor London Theatre), both the young and aging Lil in the MECCA-nominated Kindertransport (Persephone), Miss Krebs in the famous Scopes Trial play Inherit The Wind (Segal Centre), M'Lynn in the touching Steel Magnolias, a retired Russian pianist in Prodigy, and her personal favourite role…the slob Olive Madison in The Odd Couple, Female Version. Karen has several film and television credits and last worked with Meaghan Rath in Being Human 2, and Jennifer Lawrence and Michael Fassbender in the soon-to-be released new X-Men movie.
Glen Bowser
* appears with the permission of Canadian Actors' Equity Association.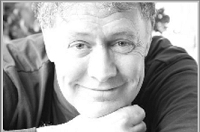 Glen has been acting and singing professionally for four decades, as well as directing during many of those years. He has also held professional acting workshops and provided private coaching for actors. He is a co-founder/director of The One Actors, a troupe that performs runs of sketches and music. He also does acting voice-work for corporate internet ads, television, films and video games. He has performed onstage with William Hurt, and acted in films with Tobey McGuire, Lea Thompson, Liev Schreiber, and the star of American Beauty, Mena Suvari. He also played Sir Arthur Currie in the television film The Great War with Justin Trudeau. Glen is a talented musician and singer who plays piano, snare drum and harmonica, and sings in the classic rock group Nightshift. He writes original music and has a CD entitled Glenkaren. He won the St. Laurent Trophy when singing with the Ste. Anne's Renaissance Singers, and was with The Lakeshore Light Opera for many years where he played the tenor lead in every Gilbert and Sullivan operetta. He is now a member of Hudson's St. Thomas Church choir. Glen has played numerous lead roles in Broadway musicals over the years on many different stages like The Piggery in North Hatley, the Centaur and The Segal Centre in Montreal, including A View From The Bridge, The Odd Couple, You Can't Take It With You, The Last of The Red Hot Lovers and the hit production of Guys and Dolls. Glen's film and television credits include: The Morning Boss Lotto 649 commercial, The Imposters, Just For Laughs, Category 8, The Great War, A Life Interrupted, No Surrender, The Debbie Smith Story, Prank Patrol, 18 to Life, Sophie Parker, The Rene Levesque Story, On the Road, Rivard the Film, The Promise (The Animated Story) and an episode of the new television series 19-2.
Janet Gentile (Costume Designer)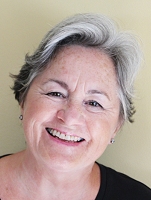 Janet became hooked on costume design after great satisfaction in making the milk maid's costume she wore in the Hudson Music Club's production of Oliver in 1992. Then designed costumes for Annie Get Your Gun, Annie, Camelot and the set for Sound of Music. She was asked by Heather Markgraff to design costumes for Village Theatre in their 5th season in the tent location starting with Women in Black, On Golden Pond, Wrong for Each Other, House, Double Act, Shirley Valentine, Educating Rita, Mother's of the Year, My darling Judith, the Melville Boys and I'll be Back Before Midnight. At John Abbott as a theatre student she designed The Secret Rapture, Cabaret and Salt water Moon (set design). For Hudson Player's Club: Ravenscroft and dial "M" for Murder.
Stephanie McKenna (Choreography)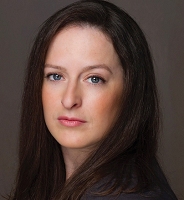 Stephanie McKenna is thrilled to be choreographing for Spitfire Productions.
A graduate of John Abbott College's Professional Theatre Program, she has had the privilege of working closely with a number of professional and independent theatre companies. Select credits include: Carré Rouge in Motherhouse – Centaur Productions, Jessica Olive in Done To Death – Brave New Productions, Dance Gecko in Dance Animal – Robin Henderson Productions and Sue Bayliss in All My Sons – Montreal Theatre Ensemble.
Choreography credits include: a Flash Mob for Pfizer Canada Inc. and Hudson Village Theatre Productions Pantomimes: Puss In Boots, Little Red Riding Hood and Goldilocks & The Three Bears.